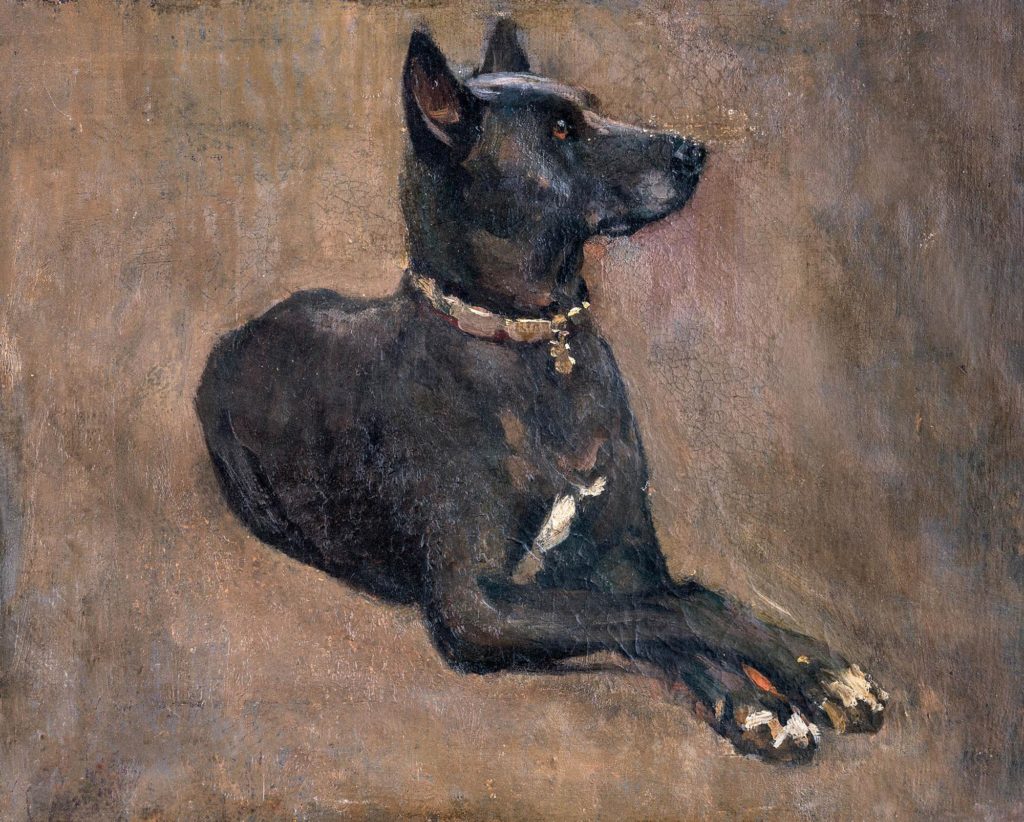 Two weeks ago I was looking on Nagyhazi auction house offer of XIX centrury pictures. My attention cought one picture, offered on the auction under lot 50 and presenting black dog. I was sure I knew this picture from somewhere, so I checked the author in description to find connection in my memory. The description stated only that it was XIX century hungarian painting. I was surprised since I was sure that last time I saw this painting, it was attributed to one of XIX century Slovak painters. Unfortunatelly I couldn't remember which one. I zoomed the picture, looking for a signature, but there wasn't any. I thought the painting must have been attributed to the painter in the past, but later it was veryfied as an anonimous piece of art. So I did a Google resaerch, to find this previous offer, hoping to get information on previous attribution.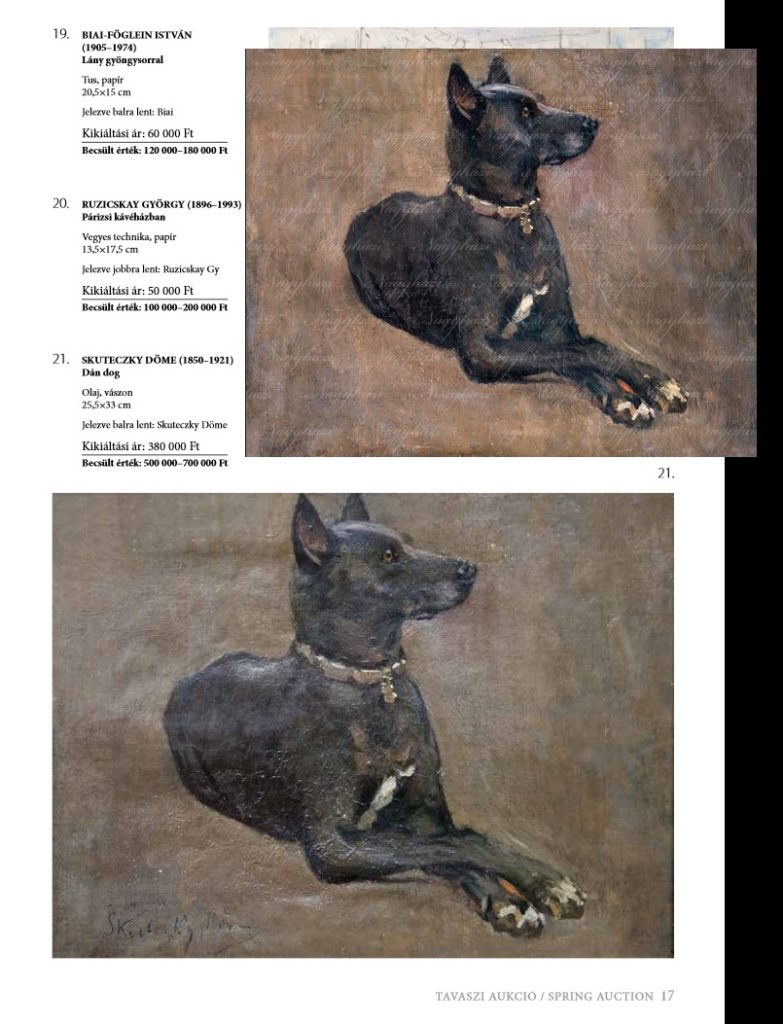 It didn't took much time to find that the painting was offered by Parisi Galeria in Budapest. Auction took place on 16th May 2013, and the picture was offered under lot 21. But then it was not only attributed, but undoubtfully described as a picture of Dominik Skutecky. Slovakian painter of Jewish ancestry. Why Parisi Galeria was so sure about the author? Because the painting was signed in left down corner! It would be an obvious fraud, but it wouldn't be surprising, if the picture without signature in 2013, had one in 2021. But why oposit? I guess that someone put a false signature on a fairly good painting from XIX century, that was in an artistic manner of Skutecky, but no one got fooled. After some time he removed the signature and offered the painting without any personal attribution.
I guess the offerer assumed that no one will remember this painting from the auction in 2013. He was wrong. Eight days ago I wrote an e-mail to Nagyhazi describing the situation and asking if there is any sign of manipulation on the painting in left down corner, where previously one could see the signature, but since this day I received no answer. Please take this history as a lesson for you, that nothing is sure even in reputable auction houses.